What kind of jobs can you find at eikko? 🚀
Curious about eikko's dynamic world of recruitment and the captivating jobs you can find on our platform? From Engineering and Software Development to Marketing and Design, there's a job where you can create impact waiting for you.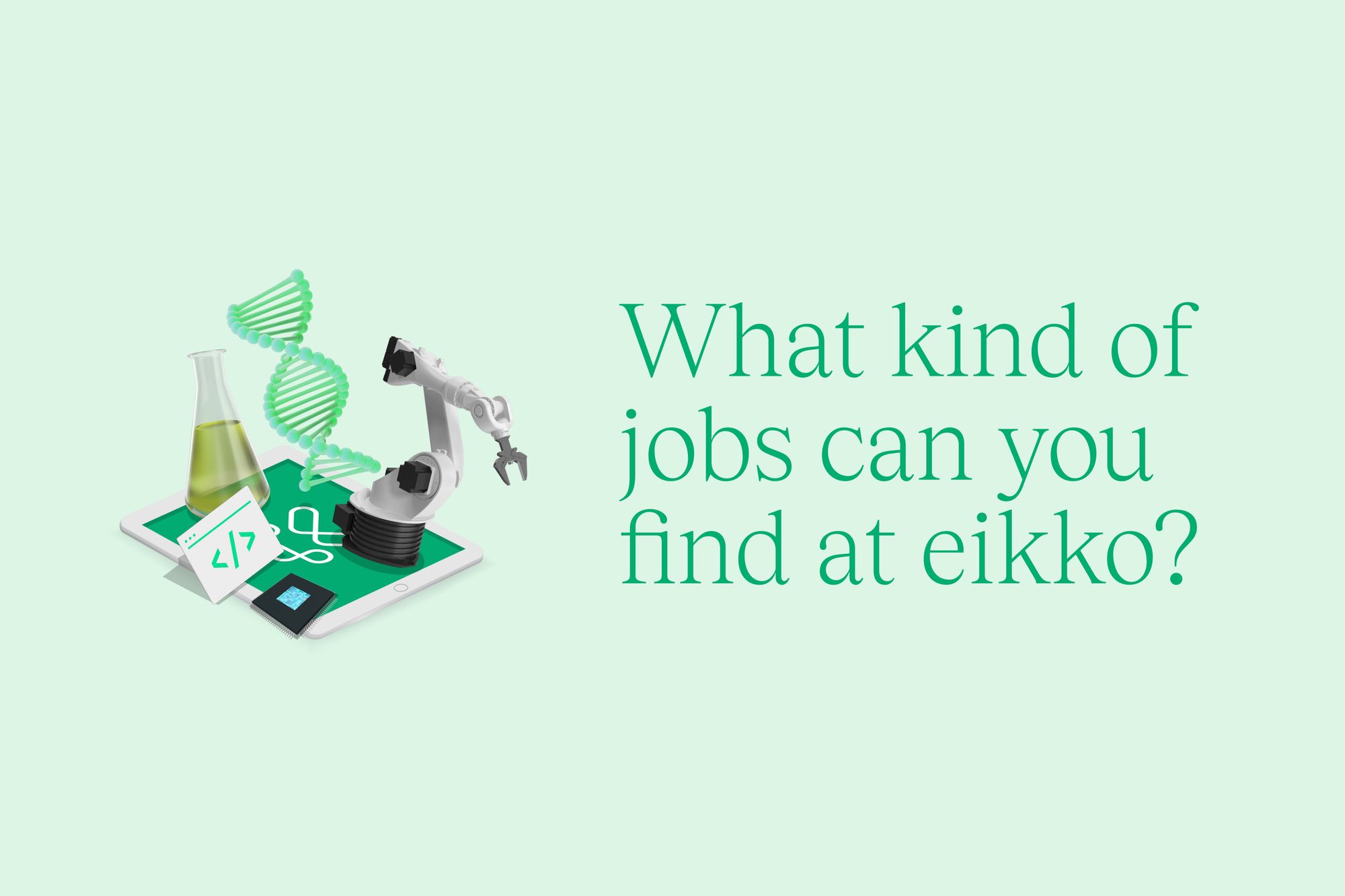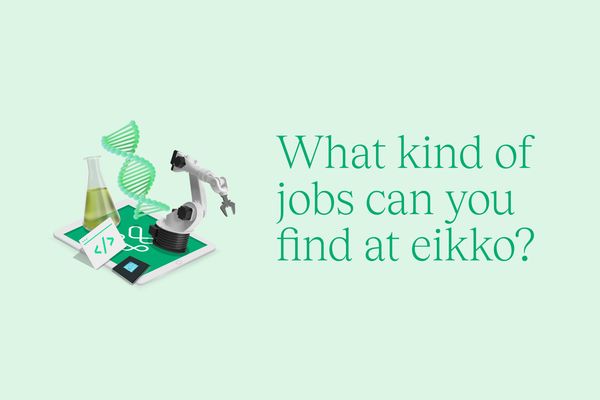 Are you curious about eikko's dynamic world of recruitment and the captivating jobs you can find on our platform? Then, this post is for you. First, eikko's core focus is centered around three pillars: sustainability, technology and impact. Likewise, we work with industries and companies that drive some impact either to the planet or society. From GreenTech and CleanTech to more conventional sectors, we don't exclude, we work with a variety of companies and industries, providing they create positive impact through their business practices. Within this realm, you can find functional roles that go from Engineering and Software Development to Marketing and Design. The main point here is: at eikko we want to create impact: for you and the world. And we do this through AI-powered job matching. Ready to delve into the world of eikko and which jobs we offer?
Embracing sustainability, technology and impact
Be different, make a difference
In a world where most of us want to be different but also make a difference, eikko stands as a job search platform that not only embraces your individuality but also matches your ambitions and passions with companies and roles that think alike. We connect job seekers with forward-thinking companies that are committed to sustainability, innovation and impact. So, whether you're an advocate of eco-friendly practices, a researcher seeking to apply your knowledge in space tech or a software developer seeking to develop innovative products that improve people's lives, eikko is the platform for you to be in.
Industries that innovate and drive change 🌍♻️🚗
Here at eikko we're not restricted to a single sector or industry, but rather work with a diverse array of industries that hold the potential for innovation or positive impact. Imagine working for a ClimateTech startup that's pioneering solutions to combat environmental challenges or contributing your expertise to a CleanTech company at the forefront of renewable energy innovations. From cutting-edge SaaS providers that streamline operations, to the frontiers of Science and Engineering that push the boundaries of knowledge – eikko opens the doors to industries where you can leave your mark.
STEM-related roles 🔬🧬♾️
Now, let's talk STEM. At eikko, we usually use the term STEM (which stands for Science, Technology, Engineering and Mathematics) to highlight the type of knowledge we seek on candidates and consequently the type of industries that are deeply rooted in these disciplines, and the skilled workforce which fuels growth, innovation and problem-solving. Like with any other tech company, we also use the term STEM as a result of the tech boom of startups in the USA, where the term rapidly evolved from academia to the employment world.
The spectrum of STEM-related roles
Within the context of employment, STEM-related roles extend far beyond the confines of specific industries. As the foundation of modern progress, STEM expertise forms the bedrock of countless professions, from data analysts and software engineers to biomedical researchers and environmental scientists. The intrinsic value of STEM knowledge is its versatility – individuals skilled in these domains possess a unique ability to adapt, innovate, and excel in a rapidly evolving job market.
eikko's functional areas 📊👨🏻‍💻🧑‍🔬
You'll get matches in these job areas
Til' now you might be wondering, ok, but which functional areas does eikko actually cover? In other words, what kind of jobs can I find when using eikko? So, our range of functional areas are as broad as our industries. However, at the moment you can be matched with jobs in the following areas: People, HR and Recruitment; R&D; Engineering, Marketing, Sales and Business Development, Project Management, Software Development, Operations, Product, Data and AI; Design.Now picture this: if you're a Marketeer at heart, you could craft strategies and compelling narratives for impactful products. If you're skilled in software development, you could create digital solutions that improve people's lives or climate change. Project managers: you can lead projects that are the future of sustainability in Europe or a big project for a successful corporate company that puts employees at the centre. And so on…
Work your way - flexible, remote or office-based
In a world where everything is globalised and everyone commutes, we understand that work preferences are very important for candidates. So, whether you prefer remote, flexible or an office-based role, eikko holds the key to match your needs, as long as you select them on your goals! For remote workers, Portugal (Time Zone GMT+0) is our main focus at the moment although we will also launch in more countries in Europe. Make sure you stay tuned by signing up our newsletter.
---
Join the eikko's community
As you embark on your journey to discover the perfect job match, eikko welcomes you to join our vibrant community of change makers. Yes, you read it right: you're creating change, not just for you by wanting to find a better job but also the planet and society.
With us, curiosity is nurtured, innovation is celebrated and impact is not just a goal – it's a way of life. Explore all the possibilities available, connect with like-minded companies, and take the first step towards a career that embraces your values and aspirations.