3 ways you can find a job and culture that fits you
Discovering a job and culture that truly resonate with you is possible. Prioritize flexibility, well-being, and values alignment to find the right fit. Let eikko simplify your job search by matching you with meaningful opportunities.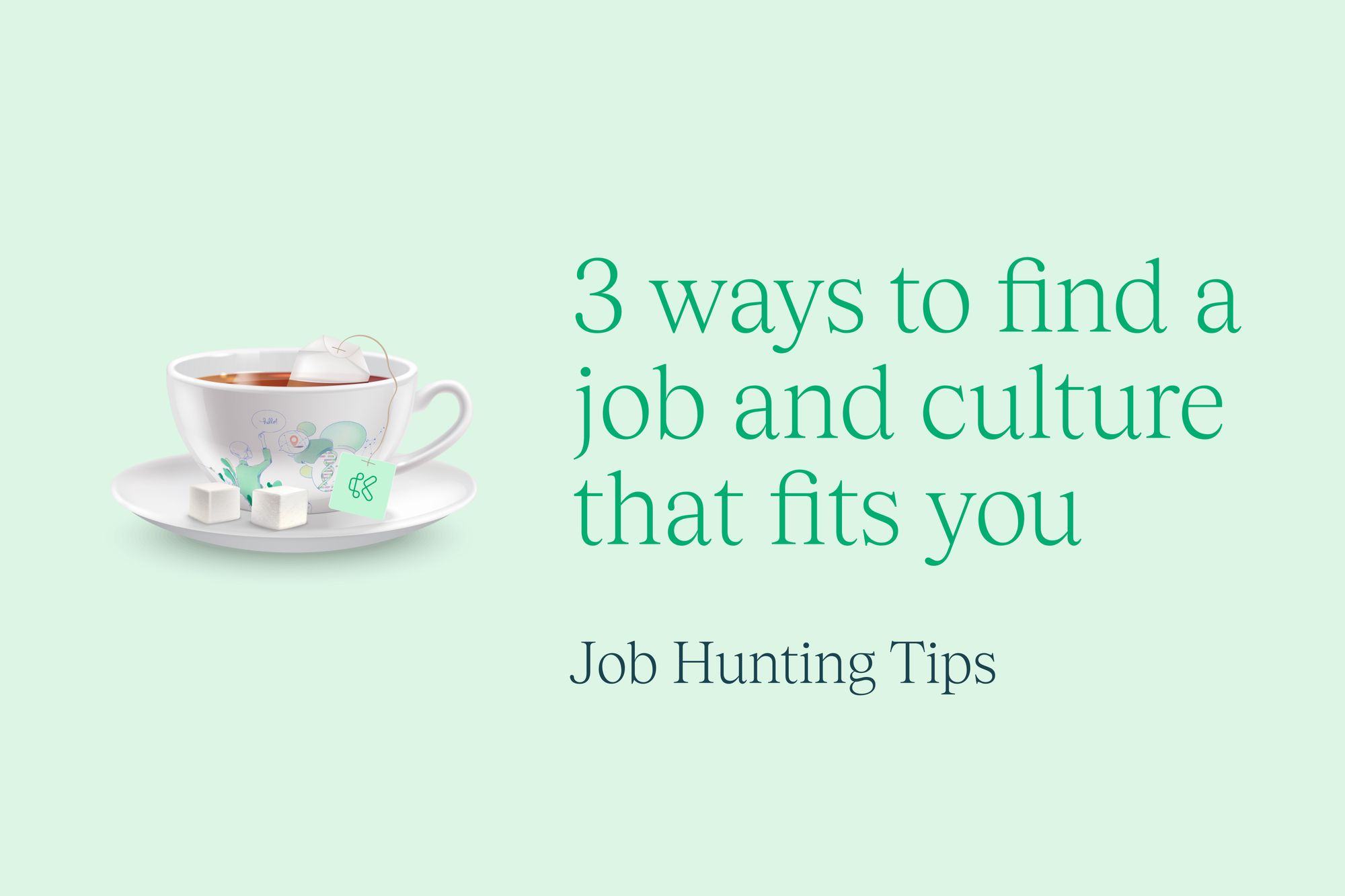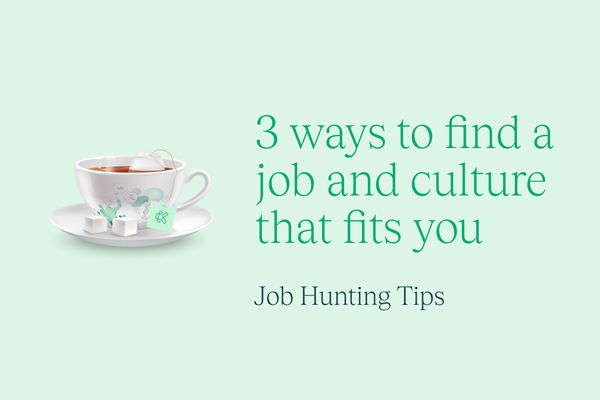 Do you often feel detached from your work?
Job engagement is a concept that describes the level of enthusiasm and commitment one feels for their job. In Europe, employees are detached from work, and only 2 in 10 employees are engaged in their day-to-day work experiences. Since the pandemic 65% of workers are reconsidering the place that work should have in their lives. Moreover, compared to other generations, it has been particularly difficult for Gen Z to feel excited about work since it is harder for them to express themselves.
The pandemic has transformed the world of work. It has brought a new perspective to employees and job seekers, and priorities are changing. First, remote work has widened the possibility of flexible working conditions. Currently, 35% of workers in Europe who are in a hybrid situation want to go entirely remote in the next year. Second, the focus is on individual well-being due to mental health problems, increasing job obligations, and feelings of loneliness associated with the pandemic. In Europe, 44% of people are now more prone than before to put their health and well-being ahead of a job. Third, people are increasingly reconsidering their jobs in search of meaningful work. Six in ten of job seekers look for a better match between their personal values and those of their workplace, and 59% want a job where they feel more appreciated.
So, how can you improve your chances of finding the right fit?
First, there are several key attributes that a job seeker can pay attention to during the process of searching for a job to get the right fit:
If you value flexibility, look for it by understanding if the job can be remote or hybrid, and if so, by how much. Also, consider what kind of values a company stands for and if they support the basics of a flexible working environment.
Prioritize health and well-being by searching the benefits and perks the company has to offer and by understanding what's the company's position in this matter.
Check your values, which are the beliefs that sustain your attitudes and behaviours, and compare them with the company's values and norms of conduct.
Consider your natural dispositions and behaviours such as personality. People feel valued when they can perform their natural traits in their jobs.
Second, these attributes can be learned during different stages of a job seeker's journey.
Initially, by looking for cues in job descriptions or employee reviews - research conducted by Guardian Jobs demonstrates that while searching for jobs, people are paying more attention to corporate benefits and values. Later, in the interview phase, job seekers must keep in mind that this is a two-way street stage. Meaning, while a potential employer will undoubtedly learn more about a candidate, the job seeker should take advantage of the opportunity to learn more and ask questions about the company and job. This way, she or he will be able to determine whether the job and company are a suitable match for what is essential to him or her.
Third, at eikko we simplify the process of finding the right job by considering these attributes in the initial phase of a job-seeking process.
The job seeker defines their individual requirements, while eikko works to get them the right jobs with the fitting culture. In other words, eikko will only match you with really meaningful jobs.
---
The pandemic had a tremendous impact on our lives and highlighted the effect of work on one's life and the quest for a more meaningful and fulfilling job. One thing is for certain: the higher the compatibility between a job seeker and a job and its culture, the higher the engagement, enthusiasm, and motivation. This significantly contributes to a fulfilled and happy professional life. There are diverse ways for you to find your ideal job and workplace. All you have to do is use these strategies and the right tools.
Ready to find your cultural fit?
Let eikko be your guide
Sign Up Now